Kaitlynn Lilly, class of '22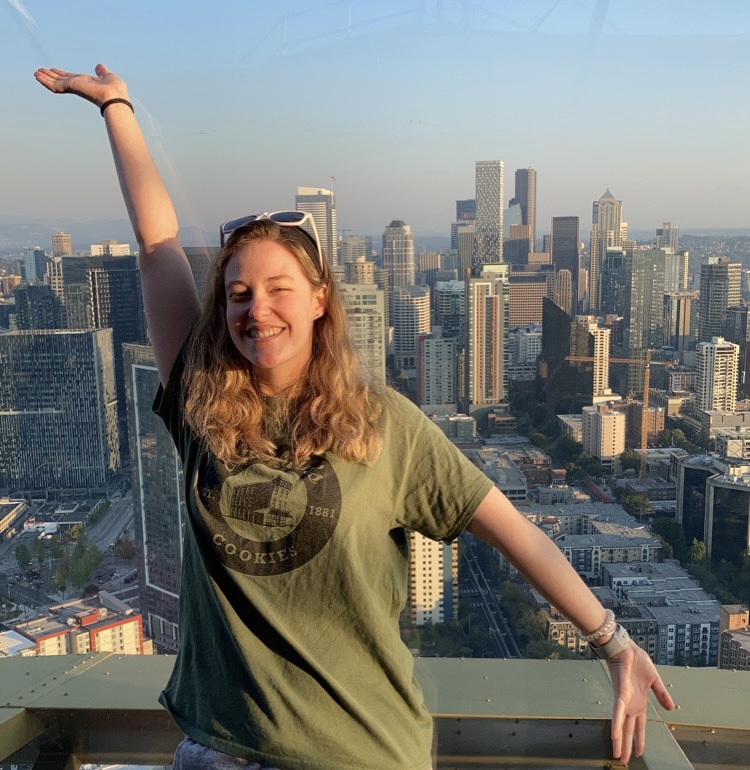 Kaitlynn graduated with dual BS degrees in Mathematics and Physics. She was a valedictorian finalist, with a 4.0 GPA. Her studies at UMBC were supported by Goldwater and Meyerhoff scholarships. She did research with Dr. Webster over several years while at UMBC. In her final year at UMBC, she was awarded an NSF Graduate Research Fellowships (GRFP) that provides full funding for graduate school. Impressively, she was also offered DoD SMART, Ford, and DOE fellowships.
Kaitlynn was admitted into 12(!) PhD programs in applied mathematics, including Berkeley, Brown, Cornell, Michigan, Minnesota Northwestern, Princeton, Duke. She chose to go to University of Washington (UW) in Seattle where she is currently studying the stability of water waves, as well as developing numerical methods to solve evolutionary partial differential equations. In summer of 2023, she had the opportunity to conduct laboratory experiments on the effect of wind on water waves, in the William G. Pritchard Fluids Laboratory at Penn State.
At UW, she is the vice president of their SIAM chapter, she is on the executive board of their AWM chapter, and she serves as a mentor in the Women in Applied Mathematics Mentorship Program. Overall, Kaitlynn has enjoyed her time at UW and loves living in Seattle!
Jeremy Rubin, class of '20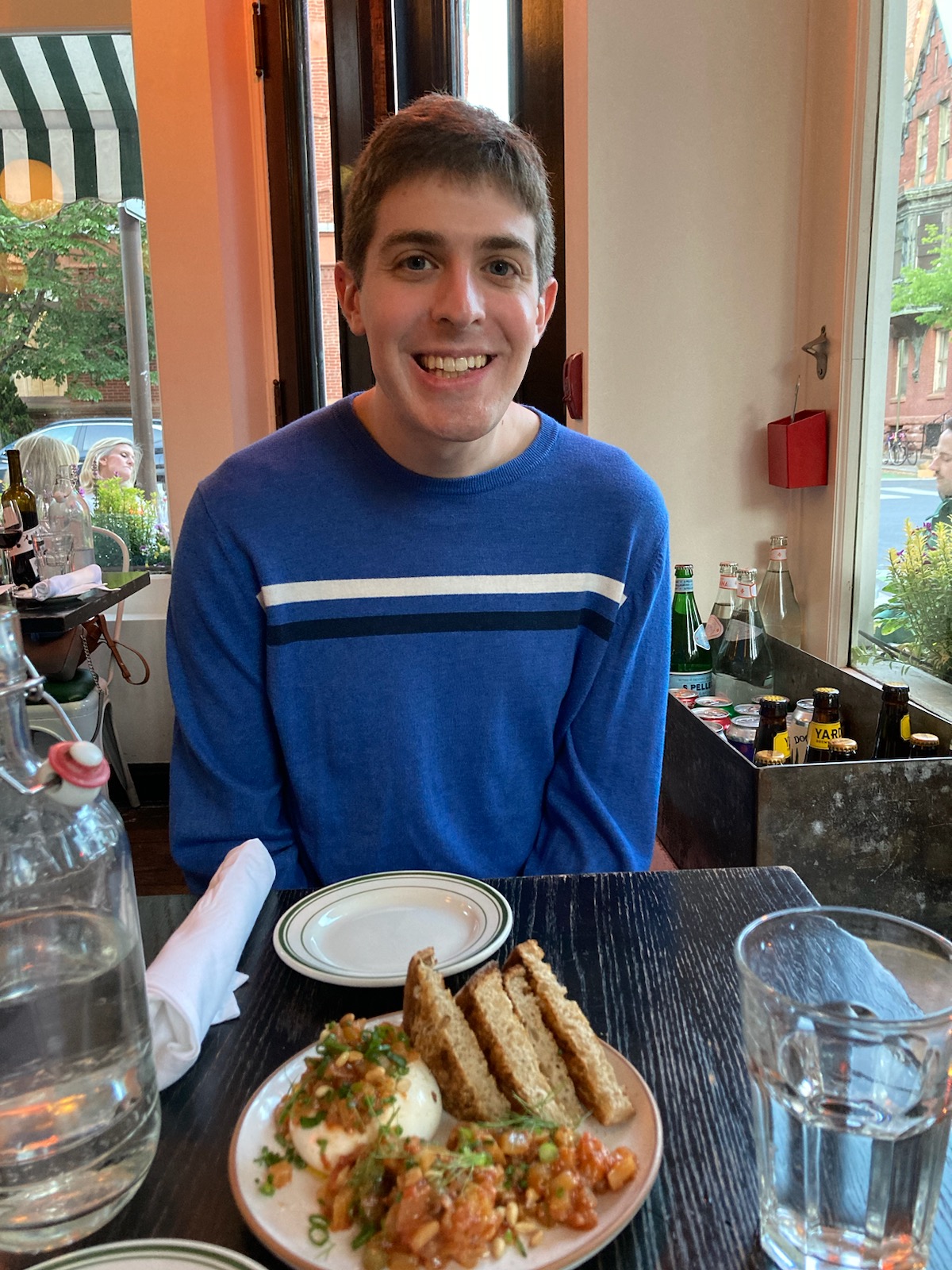 Jeremy graduated with dual degrees in Mathematics and Statistics, and an Honors College Certificate. His studies at UMBC were supported by Meyerhoff and MARC U*STAR Programs. During his time at UMBC, he was a Teaching Assistant for several mathematics courses, as well as a Research Assistant for Dr. Bradford Peercy and Dr. DoHwan Park. In his final year at UMBC, he was awarded an NSF Graduate Research Fellowships (GRFP) that provides full funding for graduate school.
Jeremy is currently a PhD student in the Biostatistics program at the University of Pennsylvania, working under the guidance of Dr. Jarcy Zee. His research is focused on predicting kidney function from renal biopsy scans.
Adrianna-Marie Urbina-Ruiz, class of '21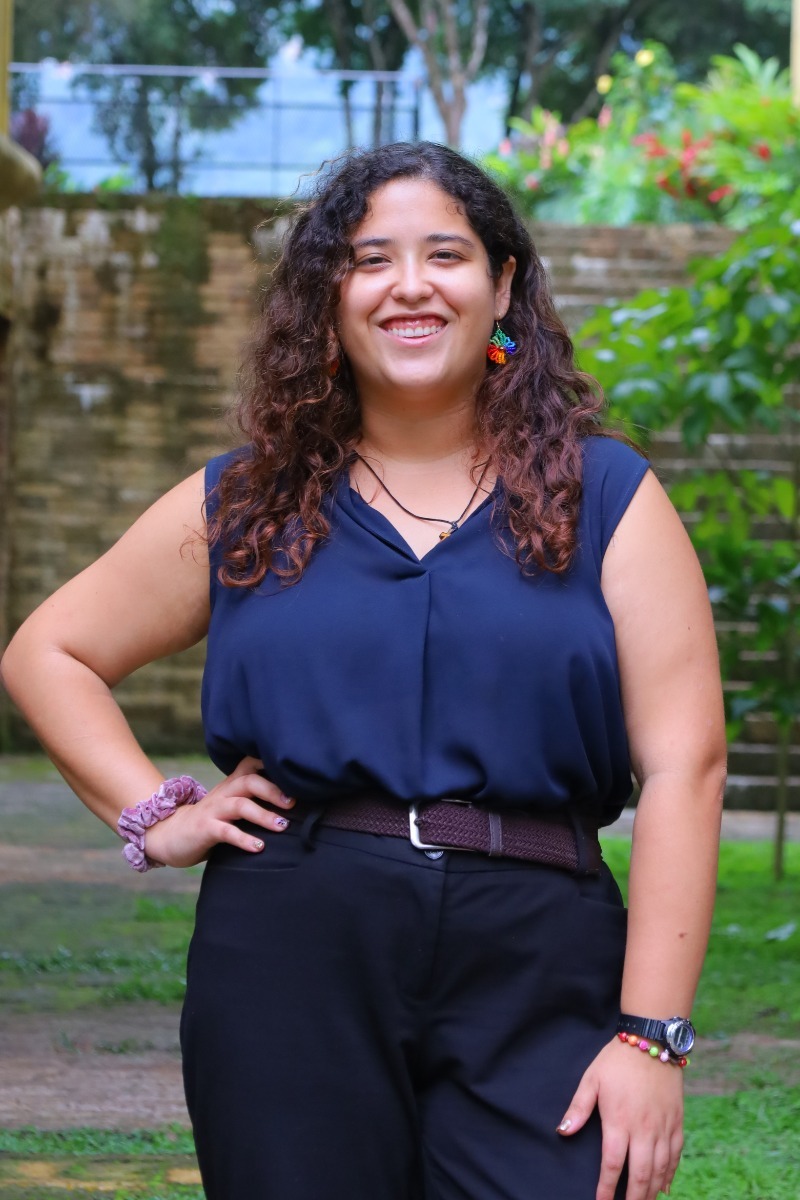 Adrianna-Marie graduated with a BA degree in Mathematics, an MA in Teaching, as well as an ESOL (English as a Second Language) Post Baccalaureate Certificate.
While at UMBC, Adrianna-Marie was involved in the Sherman STEM Teacher Scholars Program, Catholic Retrievers, and the Running Club. She greatly enjoyed meeting so many people from many backgrounds, and making lifelong friends during her time at UMBC.
After graduation, she spent a year at the La Universidad Industrial de
Santander in Bucaramanga, Columbia, where she she tutored undergraduate
engineering students in mathematical subjects. Now, a Fulbright Scholar, she works at La Universidad Cooperativa de Colombia.
Adrianna-Marie maintains her relationship with UMBC through teaching virtual/remote classes in her areas of specialty.
Ben Hyatt, class of '21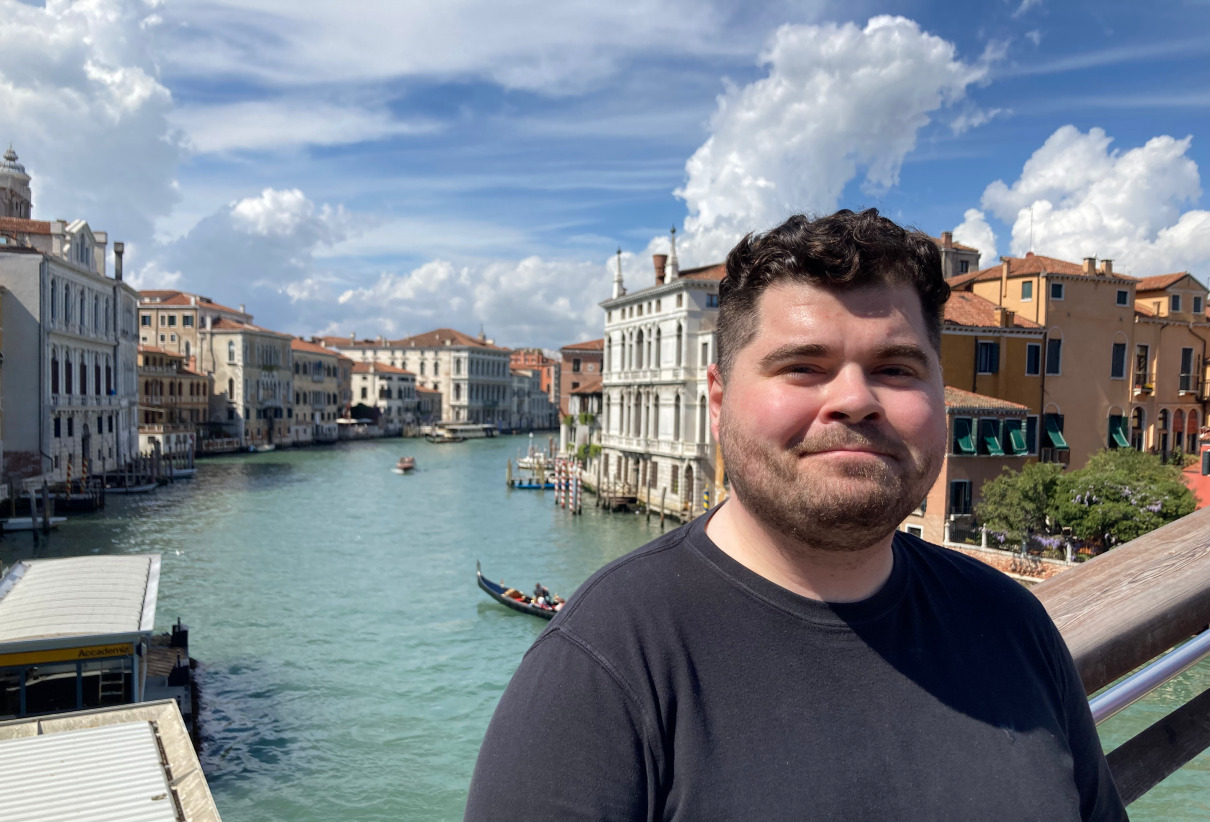 Ben majored in Mathematics with minors in Physics and Philosophy, and obtained an Honors College Certificate. He was the recipient of an Undergraduate Research Award which supported his work with Professor Muruhan Rathinam. He was also recognized with the Freeman A. Hrabowski President's Advisory Council Scholarship.
Ben is now in the PhD program in Engineering Sciences and Applied Mathematics at Northwestern University. He was awarded an NSF Graduate Research Fellowships (GRFP) that provides full funding for graduate school. He is working with Professor Daniel Lecoanet, and collaborates with applied mathematicians and physicists interested in the simulation of astrophysical and geophysical fluid dynamics.
His research focuses on numerical analysis developing scientific computing methods to accelerate their team's simulations. He is looking forward to a career in computational research in government, academia, or industry.
Gerson Kroiz, class of '22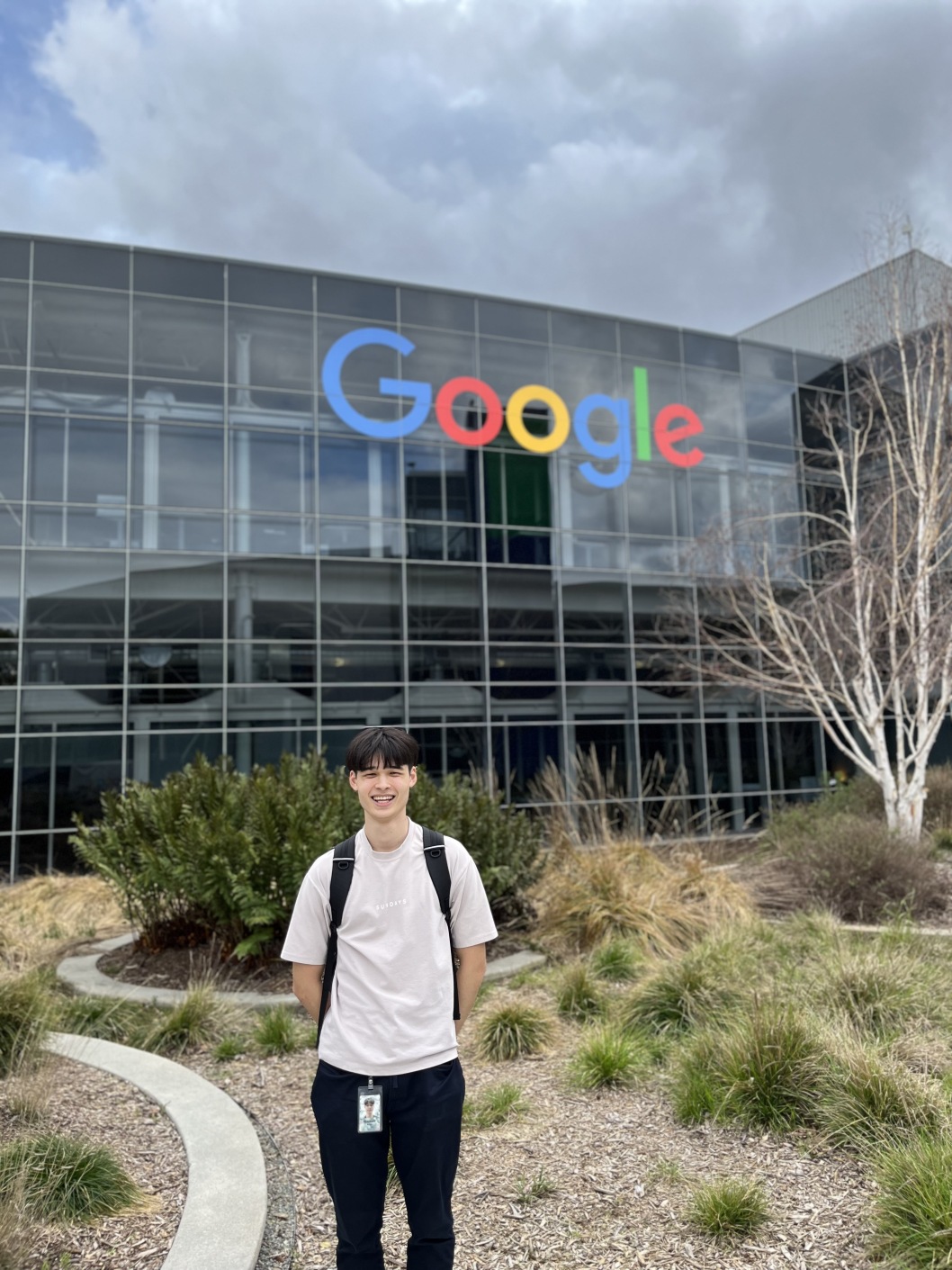 Gerson graduated with dual degrees in Mathematics and Computer Science. He was the recipient of several scholarships and awards, including a Goldwater Scholarship.
He conducted research with Dr. Gobbert during the academic years and spent summers at the National Institute of Standards and Technology (NIST), the Institute of Pure and Applied Mathematics (IPAM), and the SULI program at Oak Ridge National Laboratory (ORNL). He was also involved with Pi Mu Epsilon (the Mathematical Honorary Society), the Korean Student Association, and the UMBC Wind Ensemble.
Currently, Gerson is an ML/AI software engineer at Google and works within the Cloud TPU team with the latest ML/AI models and frameworks. He is happy to say that having a background in mathematics is extremely advantageous in understanding the world of ML/AI. Linear algebra and calculus, amongst other fields of mathematics, make up the foundations of ML/AI and are used in all day-to-day work.
Zinedine Partipilo Cornielles, class of '23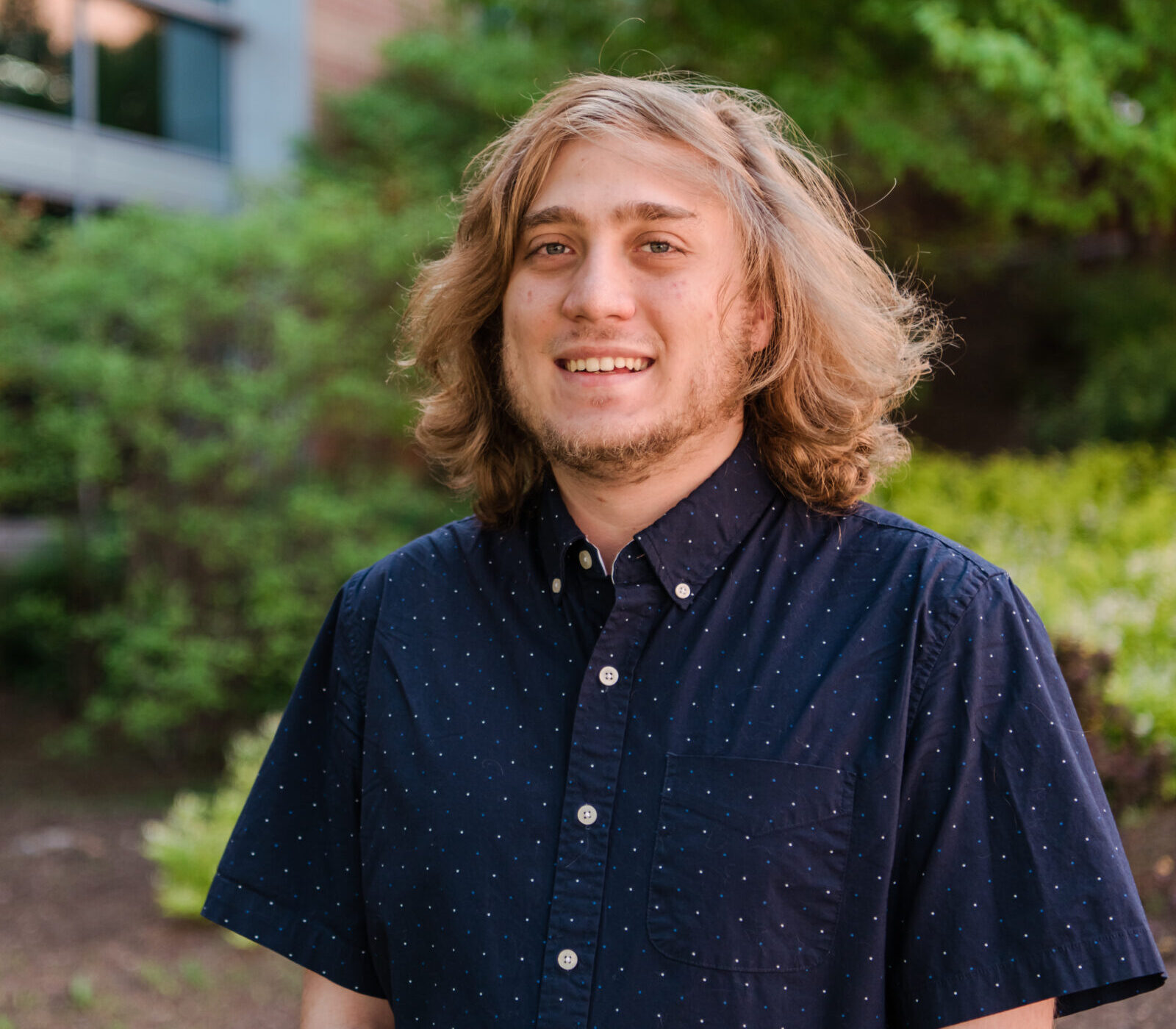 Zinedine Partipilo Cornielles, popularly known as ZP, graduated with dual degrees of BA in Mathematics and BS in Financial Economics. He was named outstanding graduating senior in both departments, as well as being part of the Sondheim Public Affairs Program, the Honors College, Phi Beta Kappa, and the Sloan Program. He was also part of the Mock Trial team for all but his last semester at UMBC. He received multiple team and individual awards in Mock Trial. ZP was one of two UMBC Valedictorians of the class of '23. He enjoyed taking courses in philosophy, economics, and mathematics.
After graduating from UMBC, ZP joined the Economics Department of Harvard University as a Pre-doctoral Research Fellow. He works with Professor Emily Breza, studying development economics and conducting research that aims to understand economic development in South East Asia. He hopes to pursue a PhD in Economics, studying both labor and development economics in Latin America.
Kristen Galuska, class of '23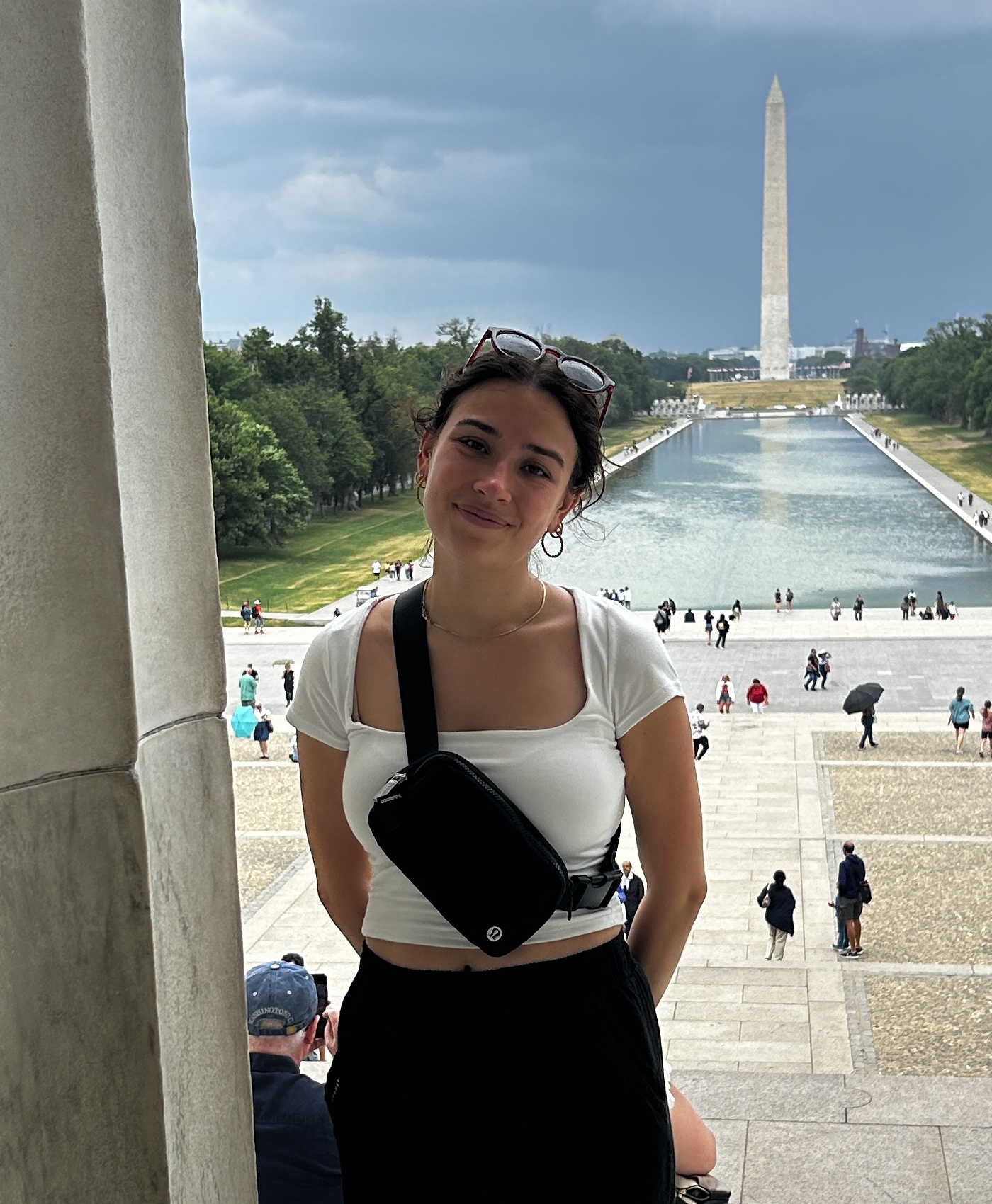 Kristen graduated with dual majors in Mathematics and Philosophy. She was awarded the Evelyn Barker Book Prize in the Philosophy Department in her senior year. She was an active member of Phi Mu Fraternity for three years, serving as Vice President for one year, as well as a member of Pi Mu Epsilon, the National Mathematics Honorary Society. She loved her four years at UMBC (including the COVID years), and especially enjoyed MATH 404 (Partial Differential Equations).
Kristen is now a mathematics teacher at Old Mill High School in the Anne Arundel County Public School system. She has always wanted to give back to her home county, and thought there was no better way of doing that than by teaching her favorite subject in a high school.
Jake Doody, class of '22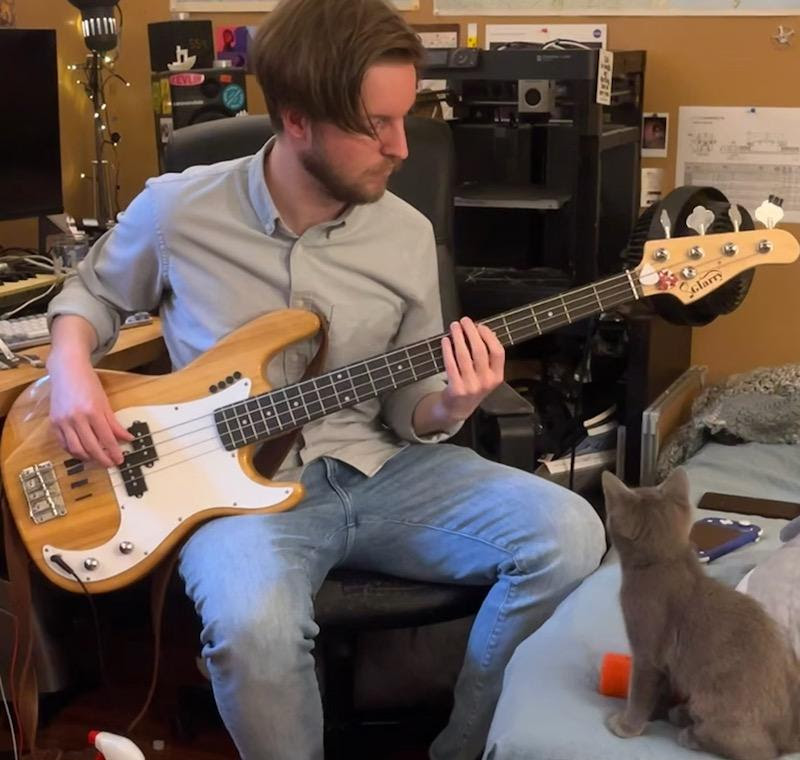 Jake graduated with dual Mathematics and Computer Science degrees, and an Honors College Certificate. He was an Undergraduate Research Award recipient, carried out research under the mentorship of Professor Bedrich Sousedik, and presented his findings at URCAD (Undergraduate Research and Creative Achievement Day). He was named an Outstanding Graduating Senior in Mathematics, he enjoyed his time in Abstract Algebra, Computer Graphics, Disaster Politics, and of course, the Mama's Boys a cappella group, while at UMBC.
Jake is now working at the Johns Hopkins University's Applied Physics Laboratory, primarily as a software engineer and a mathematician, developing and implementing algorithms, especially with an eye towards cryptography which has its foundations in Abstract Algebra. Jake's other projects have focused on game theory, linear algebra, and analysis.
Geoffrey Clapp, class of '11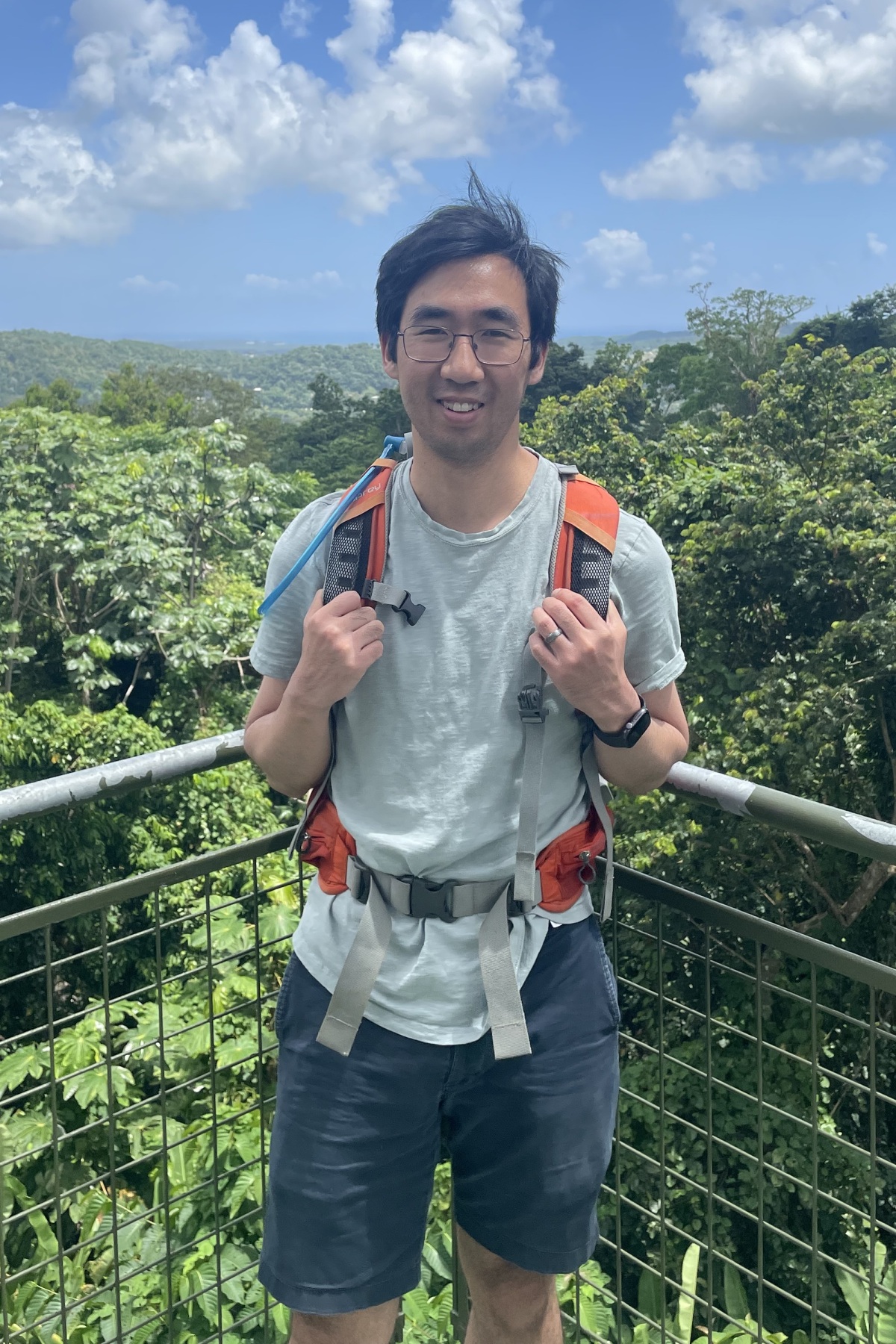 Geoffrey graduated with dual degrees in Mathematics and Computer Science, and an Honors College Certificate. His favorite courses were Real Analysis and Intro to Math Biology. He did research with Dr. Kathleen Hoffman developing and evaluating mathematical models of a lamprey's spinal cord in order to study how it swims. He was awarded a Goldwater Scholarship and NSF Graduate Research Fellowship. Upon graduation from UMBC, Geoffrey moved to University of Maryland in College Park where he earned a PhD degree in 2016.
Geoffrey is now employed at the Johns Hopkins University's Applied Physics Laboratory, where he develops and analyzes algorithms in the context of COVID-19 and defense applications. Specifically, problems in data fusion (how do we translate raw data into actionable information?), resource allocation (given what we know, what should we do next?), and optimization.
Geoffrey considers that his mathematical training at UMBC in general, and the mentoring that he received from Dr. Hoffman in particular, has strongly influenced the way he formulates, thinks through, and solves problems. It has helped him to break down complex algorithms, recognize their limitations, and identify ways to generalize them to new applications.
Morgan Small, class of '23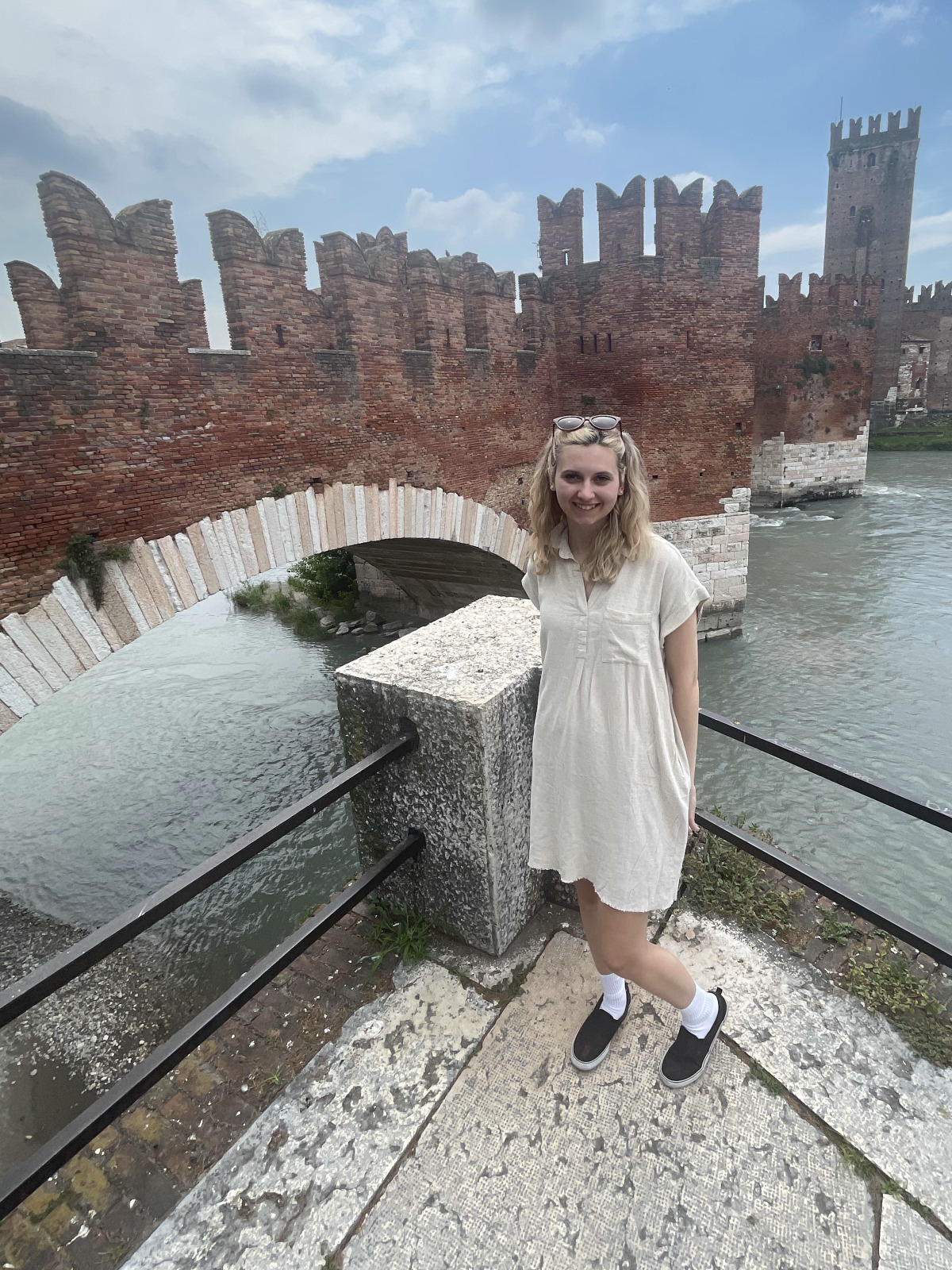 Morgan graduated with a major in Mathematics and a minor in Finance. She was a member of Delta Phi Epsilon for four years and served as President. She enjoyed Partial Differential Equations (MATH 404) where she wrote a term paper about partial differential equations in finance, and Geometry (MATH 306) where she completed a project about Euclidean distance in facial recognition software.
Morgan is now employed as an accountant for Erickson Senior Living, a company that runs retirement communities that provide independent living, assisted living, and skilled nursing care in various states throughout the US. (And yes, that's the same Erickson as in Erickson Hall at UMBC!) At her job, Morgan cleans and sorts data in SQL, then prepares financial reports according to GAAP requirements for auditor review. She loves the mix of data analysis, accounting, and finance in her work, and she's grateful for her math major that prepared her to solve complex problems.
Morgan is entertaining a new job offer that may include the possibility of resuming her study of mathematics at the graduate level.
Adaku Uchendu, class of '18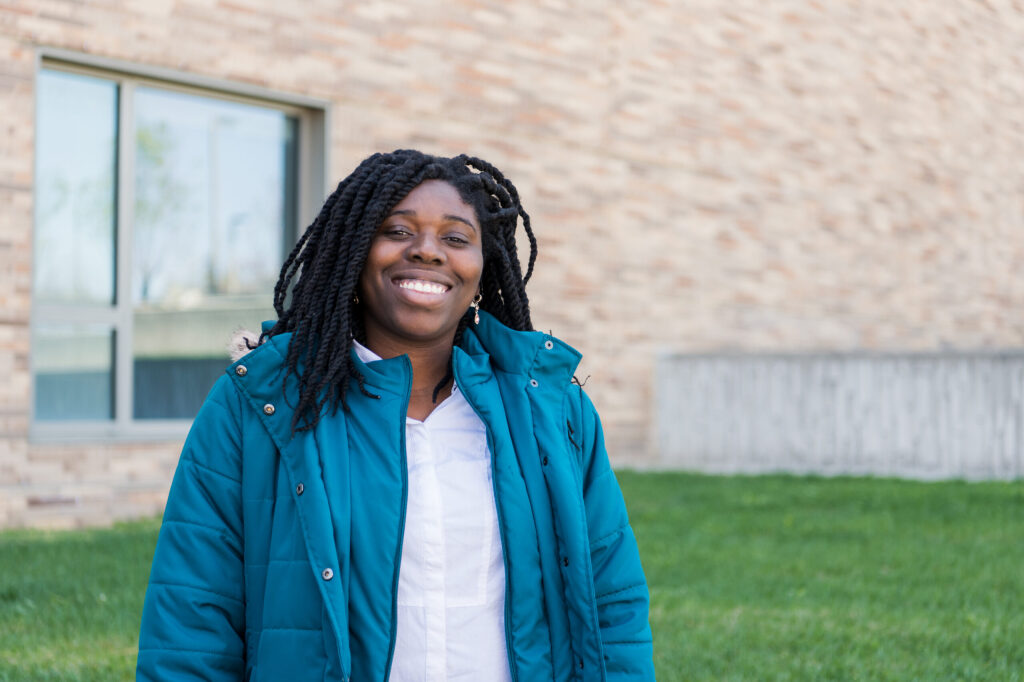 Adaku graduated with a major in Mathematics and a minor in Statistics. She was a McNair Scholar and a member of Pi Mu Epsilon (the Mathematical Honorary Society). She carried out undergraduate research mentored by Professor Bedrich Sousedik, and was an intern with the Federal Reserve Board, the central banking system of the United States.
Upon graduation from UMBC, Adaku continued on to graduate school at Penn State where she earned her PhD degree in Information Sciences and Technology in 2023. Her research interest are in Artificial Intelligence, Machine Learning, Data Mining, and Cybersecurity. She is now employed as an AI researcher at MIT's Lincoln Lab.
Michelle Ramsahoye, class of '22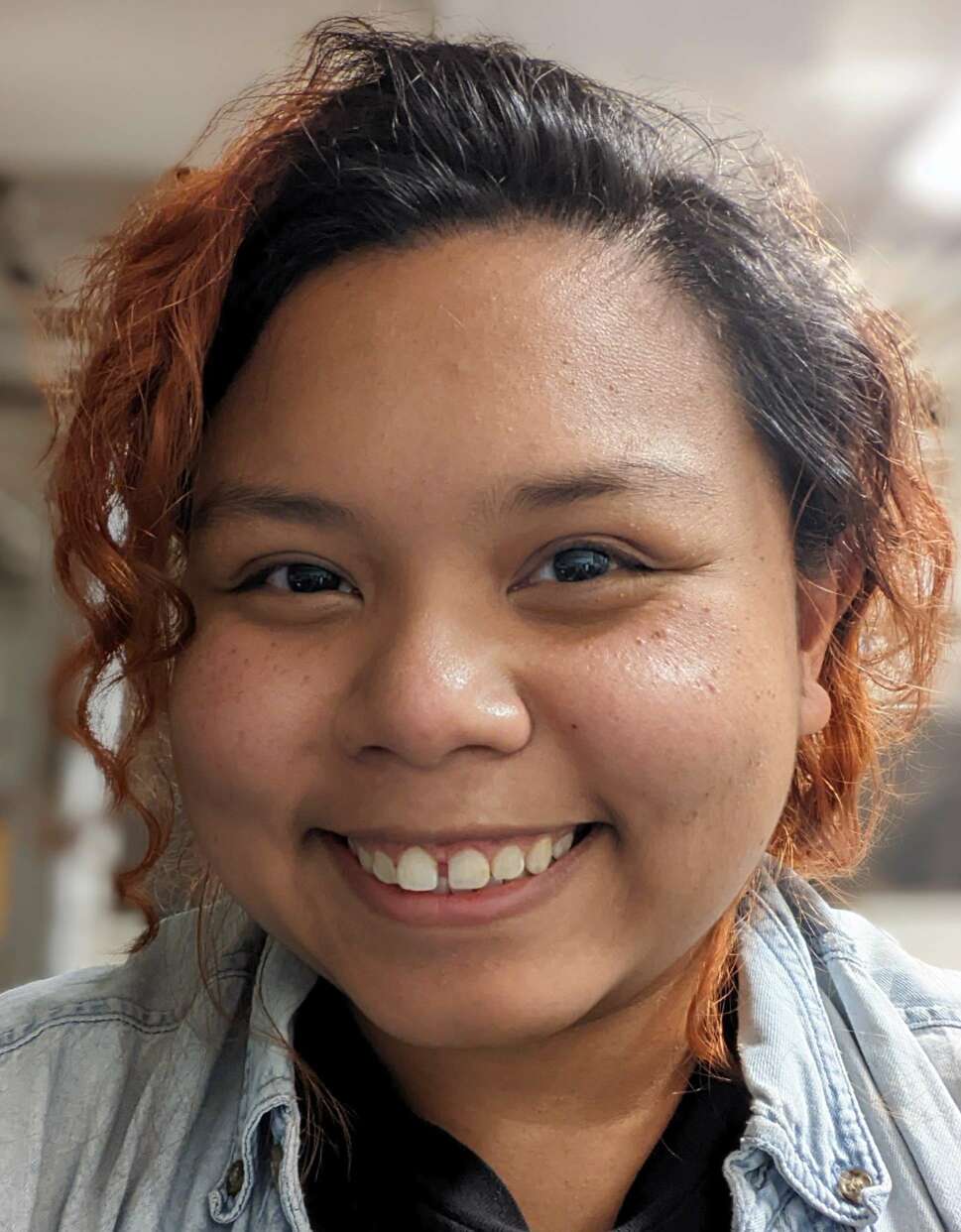 Michelle graduated with a BS in Mathematics. Her studies at UMBC were supported by Meyerhoff and MARC U*STAR programs. She conducted research under Dr. Minjoung Kyoung, while also serving as a Teaching Assistant for a number of mathematics courses.
Michelle participated in various summer internships at Howard University, University of Kentucky, Virginia Tech, and the Space Telescope Science Institute. In her senior thesis, mentored by Dr. Gobbert, she applied neural networks to predict the initial energy in proton radiation therapy treatment.
Michelle is currently a PhD student in the Computer Science program at the University of Colorado, Boulder, working under the guidance of Dr. Mirela Alistar. Her research is focused on bioinformatics, phage genomics, and phage therapy.
In the summer of 2023, Michelle had the opportunity to work with Colorado Senators Chris Hansen (D-Denver) and Cleave Simpson (R-Alamosa) where she worked on a bill proposal for climate change education policy for Colorado's K–12. She looks forward to pursuing a career that combines her STEM background and public policy.
Maria Deliyianni, PhD '22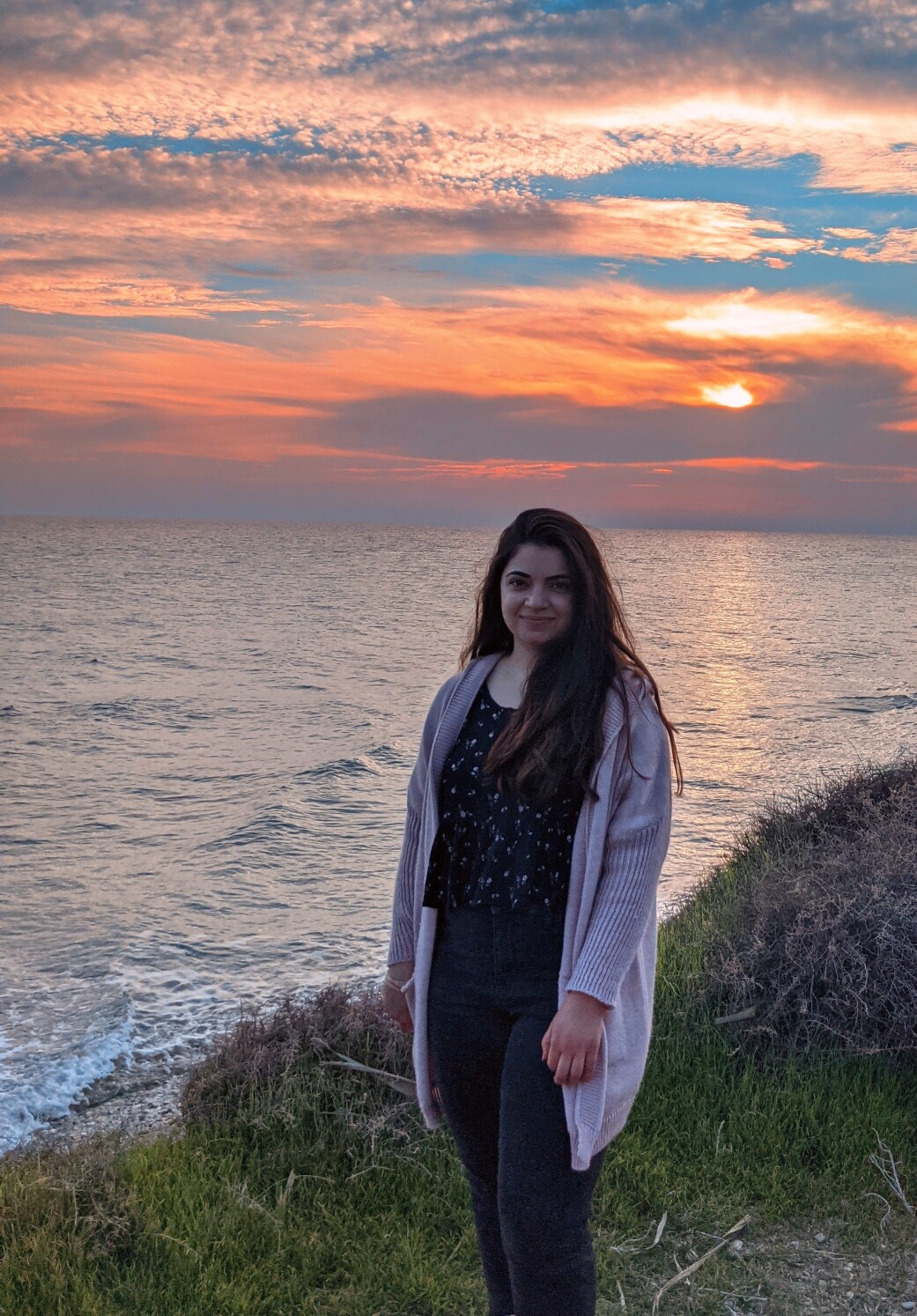 Maria is a Postdoctoral Research Associate at the Department of Mathematics at University of Arizona, working on issues related to the existence of solution for fourth order parabolic equations. Upon completion of her postdoctoral appointment, she intends to look for an academic faculty position.
Abhishek Balakrishna, PhD '23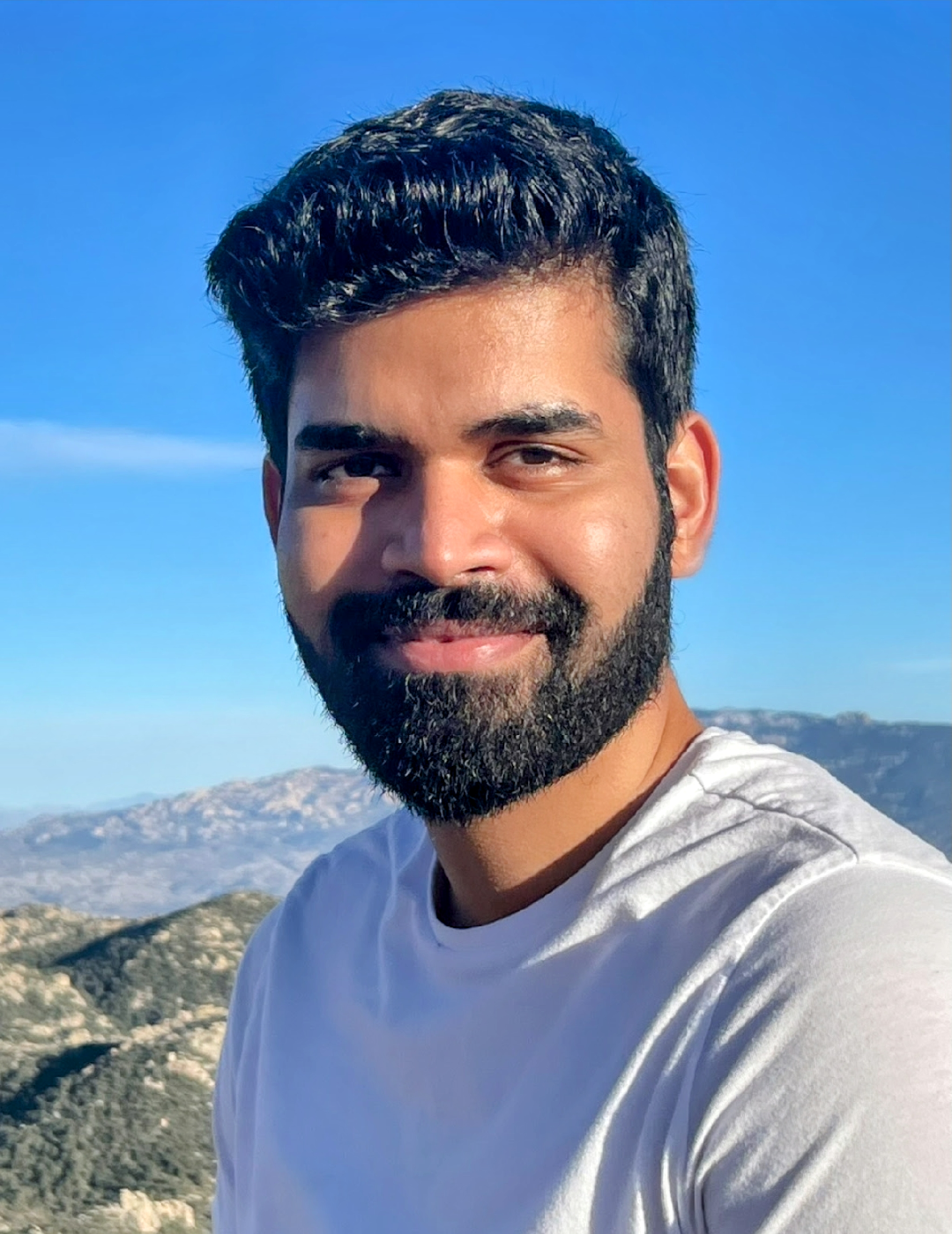 Abhishek is an Assistant Professor (RTPC) of Mathematics at the University of Southern California. His research interests include fluid dynamics and fluid-structure interaction models. As part of his postdoctoral activities, he is currently working on a fluid-structure interaction problem that models a non-viscous (Euler) and incompressible fluid contained in an elastic (Koiter) shell.
Reetam Majumder, PhD '21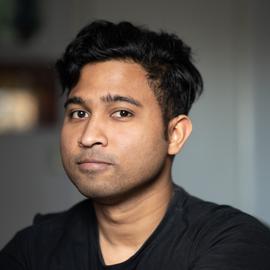 Reetam graduated with a PhD degree in Statistics in 2021. He was mentored by Dr. Nagaraj K. Neerchal, and worked closely with Dr. Matthias Gobbert in Mathematics, and Dr. Amita Mehta at JCET (NASA/UMBC Joint Center for Earth Systems Technology), as well serving as a Research Assistant to them.
Reetam is now a Postdoctoral Fellow at North Carolina State University, where he works on geostatistical problems with a focus on spatial extremes and deep learning. His interests are in interdisciplinary problems with applications in modeling wildfires, extreme streamflow, and climate change detection and attribution. Reetam intends to pursue a research career after the conclusion of his postdoctoral appointment.